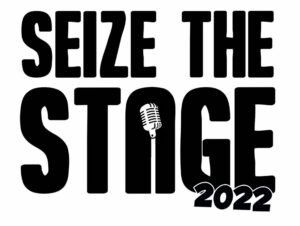 Seize the stage – "Brisbane's best ONLINE talent quest"
Seize the stage is a talent quest intended to showcase the best young musicians and singers in Brisbane. As music school owners, we are constantly searching for performance opportunities for our students and we've found competitions are a great way to motivate and encourage growth in young artists.
Seize the stage is back online in 2022. Artists will be able to submit their video entries via Youtube to be showcased right here. In 2022 we will be hosting a live performance for the winners of Seize the Stage at Benga Box in Stafford on Sunday 14th August.
2022 Entries OPEN NOW
Check out our entries so far!
Scott Cameron has become known as the worlds foremost Buddy Holly tribute artist and one of the "Greatest Aussie Guitarists" – Aussie Theatre Online.

Scott is most well known on stage as the Legendary 50's Texan Rock and Roller Buddy Holly, he has performed as Holly for the last 15 years in well over 3000 performances worldwide, His portrayals which has received raved reviews in the International smash hit musical Buddy: The Buddy Holly Story have been hailed by critics as "Magical", "Electrifying", "Amazing" & "Tony Worthy" In the past 15 years as Holly Scott played the lead role in 3 separate productions of the Buddy Holly Story musical totalling well over 500 performances in the one show, The musical took him all over the world, including London's West End. The last production of Buddy: the musical was a year-long 50th Anniversary Tour: "Buddy 50 years on", which toured Sydney, Brisbane, Melbourne & Adelaide to outstanding reviews and standing ovations. Scott and the cast of Buddy were honoured by the city of Adelaide with a Civil Reception held in their name, the last time that happened was for the musical supergroup The Beatles.

Scotty continues to tour and produce and owns QSound recording studios!

Thank you Scotty for being one of our amazing judges this year!
Since graduating from Queensland Conservatorium, Griffith University in 2016 with a Graduate Diploma in Music Studies and in 2014 with a Bachelor of Music, Irena Lysiuk has worked extensively for Opera Queensland.
Irena played the role of Gretel in Opera Queensland and shake & stir theatre co's school touring production of Hansel and Gretel (2017-18) and Adina in FiZZ! (2016), as well as chorus roles in Opera Queensland productions including Gilbert & Sullivan's Ruddigore (2017), Don Giovanni (2018) and A Flowering Tree (2019).

Irena is currently performing her debut at QTC playing the lead role of Rose in the Sunshine Club at QPAC.

You may have also seen Irena perform on the Voice last year! We are so excited for Irena to be one of our esteemed judges.